The Best Asian Wedding Venues In The UK
Whether you're planning a traditional Asian Wedding or a more intimate celebration, Stadium Experience have plenty of venues located around the UK to make your day special.
Choose from beautifully designed suites, fantastic views and specialist wedding packages to suit any kind of Asian Wedding aspirations.
With plenty of unique venues all over the UK, we guarantee you'll find the perfect one for your big day.
Derby County Football Club – Pride Park Stadium
Pride Park Stadium in Derby has partnered with pioneering Asian caterer Mamas Masala to bring you the ultimate celebration.
Mamas Masala share the venues ethos in providing guests with memorable experiences and fabulous service. So with a team like this you are sure to have the event that everyone will be talking about for years to come!
The venue will be on hand as your dedicated event planners to ensure your celebration is a huge success.
Packages are available in both The Dave Mackay Suite (up to 150 guests for a dinner) and the Pedigree Suite (up to 400 guests for a dinner). Contact a member of the friendly team to arrange a viewing in one of our fantastic suites and start planning today.
Experience the magic for yourself. Pride Park Stadium are hosting an Asian Wedding Fair on 24th February 2019. Alternatively, you can visit their Traditional Wedding Fair on 28th April 2019!
Leeds United Football Club – Elland Road
Host your Asian Wedding at Elland Road Stadium, one of the largest purpose built events centre in the city of Leeds.
As one of Yorkshire's leading venues for multicultural weddings, it has more than 200 sq m of reception and dining area, nestled beneath a magical star cloth ceiling.
Elland Road has a fabulous Asian Wedding package and suites available for you to host your special day.
The venue is also licensed for Civil Ceremonies and can cater for large celebrations for guests of up to 1200. Find out more by emailing moira.ross@leedsunited.com.
Leicester City Football Club – King Power Stadium
The King Power Stadium is perfect to host your beautiful Asian Wedding.
Sitting on the bank of the River Soar, their suites overlook the waterside views of Leicester's famous Grand Union Canal. Two of the largest suites: the Walkers Hall or Keith Weller Lounge, can accommodate around 400 – 550 guests respectively. These views, partnered with a fantastic Asian Wedding package, you can be sure to host the perfect celebration.
Not forgetting your wedding party or family celebrations, the Banks Lounge is a stunning setting, catering for up to 120 guests for a more intimate affair.
Leicester Tigers Rugby Club – Welford Road Stadium
Host your special Asian wedding at Welford Road Stadium. With space for up to 1,000 guests, Leicester Tigers Rugby Club is perfect venue for Asian Celebrations of all sizes.
Their dedicated and experienced event planners provide professional quality service ensuring you and your guests have a memorable day.
They offer fabulous Asian Wedding packages, as well as flexibility to use your own caterers and have numerous contacts with industry experts to create the wedding of your dreams.
MK Dons – Stadium MK
Host the ultimate Asian Wedding at Stadium MK, home to MK Dons FC.
Stadium MK is also home to many weddings, with the capacity to accommodate up to 2,500 guests. It offers an on-site four star hotel and the option to choose from a list of approved Asian wedding catering specialists.
Their versatile event spaces and variety of fantastic wedding packages, allows you to design your perfect day exactly how you want it.
Newcastle Falcons Rugby Club – Kingston Park
Kingston Park Stadium is an ideal Asian Wedding venue.
Capable of holding up to 550 guests in our luxurious suites, it's perfect for both large and intimate wedding celebrations.
Our event planners are on hand to make your big day one to remember, with fabulous wedding packages complete with everything you require to make your day special.
Newcastle United Football Club – St. James' Park
Plan the Asian Wedding of your dreams at St. James' Park.
The venue, home to Newcastle United Football Club, is located in the centre of Newcastle and can sit up to 1,000 people for dinner in their stunning Bamburgh Suite.
The room spans the length of the football pitch with kitchens at either end providing efficiency in food service delivery.
Saracens Rugby Club – Allianz Park
Set within beautiful grounds, Allianz Park is the perfect venue to host your Asian Wedding.
Allianz Park is home to one of the most unique wedding venues in North London, as well as the Saracens Rugby Club.
The venue offers the perfect backdrop to a special occasion and beautiful Asian Wedding packages for celebrations for up to 2,500 guests.
Southampton Football Club – St. Mary's Stadium
A wonderful occasion demands a wonderful location. Host your Asian Wedding at St Mary's Stadium on the South Coast, home to Southampton Football club.
The venue boats numerous unique and adaptable suites, with the largest suite being able to hold up to 500 guests for a dinner, making it perfect for large weddings.
The team at Southampton Football Club can tailor your special day to exactly how you have always envisioned it and can even put together bespoke wedding packages. You even have the opportunity to maximise capacity and invite up to 700 guests by spreading your celebration across a multiple number of beautiful suites.
Your special day will always be handled by your dedicated Event Planner, who will ensure that everything is set and ready, so that the wedding planning process will be completely stress-free. Prices start from £2250 inc VAT – please do not hesitate to contact the team on info@halo-ce.co.uk or 02380 727 776 to enquire.
St. George's Park
Celebrate your Asian Wedding at St. George's Park in the heart of the National Forest in Hilton.
The beautiful venue is set amidst rolling countryside and provides the perfect backdrop for weddings of all shapes and sizes. Coupled with stunning architecture and a tranquil ambience, the Hilton hotel forms a must-see venue for those planning their wedding nuptials.
Let us help you create the wedding of your dreams, with a team of dedicated professionals taking care of every detail. We are in partnership with two award winning Event Caterers, who offer unrivalled expertise in authentic cuisine to create the perfect Asian Wedding Package.
Sunderland AFC – Stadium of Light
The Stadium of Light has extensive experience in hosting beautiful Asian Weddings.
Catering for large celebrations for up to 1000 guests, the Stadium of Light provides packages with stunning inspiration for extravagant and artistic weddings. The team deliver a seamless service from start to finish.
Packages include private entrance with red carpet, dance floor and staging plus additional rooms for prayers, changing and photographs.
The team deliver a seamless service from start to finish. For more information on our All Inclusive wedding packages please call 0371 911 1555 or email solevents@elior.co.uk.
Twickenham Stadium
Twickenham Stadium is a truly special venue to host your Asian Wedding Venue in London.
With a varied selection of suites and wedding packages, Twickenham is suited to both smaller wedding receptions offering a sense of occasion and intimacy, as well as larger receptions for an extravagant celebration for up to 850 guests.
For an unforgettable experience that is guaranteed to leave lasting memories, the England Changing Rooms and pitch-side are available to hire for drinks and photographs on your big day.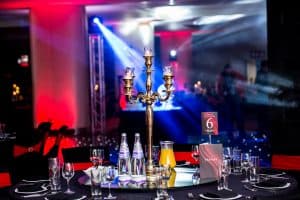 No matter where you are in the UK, you will find perfect venue for your Asian Wedding Celebration.